It has a superior deodorizing effect on various unpleasant odors in the living environment.
It reacts chemically with gases from bad odors. Therefore, it has a superior instantaneous deodorizing effect. In addition, it reliably deodorizes bad odors in low concentrations which have been difficult to deodorize using conventional materials. It has a superior deodorizing capacity and persistence.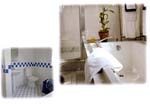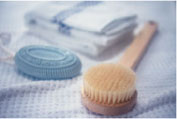 Characteristics
* Deodorizing various gases from bad odors
* Superior instantaneous deodorizing effect
* Reliably deodorizes odors at low concentrations
* Superior persistent deodorizing effect
* Superior heat resistance
Main applications
Since it is a thermally and chemically stable material, it has wide-ranging applications in films, paper, non-woven fabrics, other textiles, molded products, and paints. It is a revolutionary deodorant that meets the needs of the market.